Quirk Employees In Bangor Donate To Support Parkinson's Disease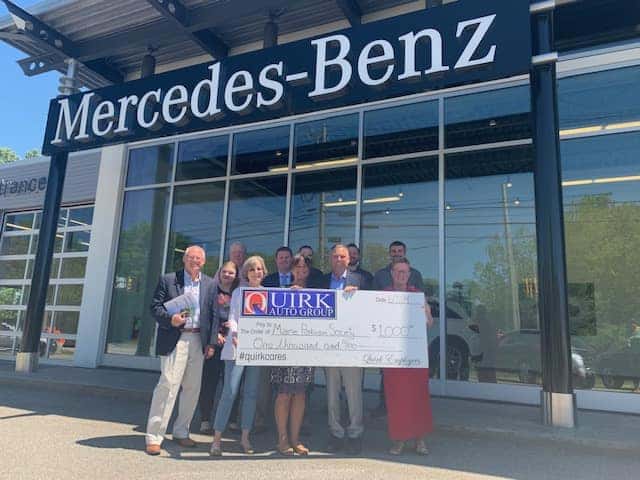 Parkinsons' Disease  is a degenerative neurological disorder that affects 1 in 100 people over age 60. According to recent research, at least 1 million people in the U.S. and more than 5 million people worldwide have Parkinson's disease.
Several Quirk employees' family and friends are affected with this condition which resulted in the selection of Maine Parkinson's Society as donation benefactor of Quirk's Bangor employees.
Jack Quirk, David Quirk, Corenna Quirk, Joe Quirk, Julie McCluskey and employees of Mercedes-Benz at Quirk Auto Park in Bangor present a check to Karen Marsters, President/Chair,  Paul Soucy,  Vice-President & Secretary, with a check for $1,000 to support this very worthy cause that affects so many seniors. #quirkcares